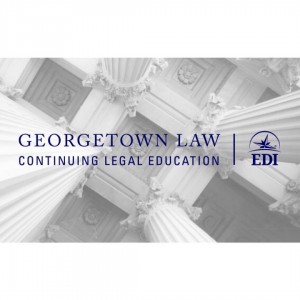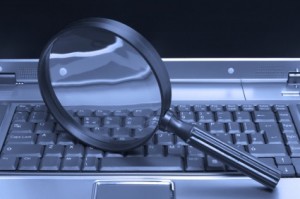 BY:
Gregory P. Bufithis, Esq.
Founder/CEO
Angela Van Veckhoven, Esq.
Special Correspondent
27 January 2017 -At a time when the eDiscovery ecosystem seems to generate three to four conferences, webinars, workshops, etc. a week it is tough to determine which (if any) are "must see" or "must listen" events. Next week is the infamous "beads & baubles" show formally known by the simple moniker "Legaltech" but now part of something called "Legal Week: The Experience". Insiders tell us there is a virtual reality edition coming called "Legal Week: The Ride". Though diminished, the event certainly has a role but something must be up given the surge of blog posts trying to justify the event. More in our "Legaltech" post later today.
For the eDiscovery practitioner there is but one "must attend" event and that is Georgetown Law's Advanced eDiscovery Institute. Last November was its thirteenth edition (video interviews with its founders can be found below). This was our fourth trip to the event and its reputation among judges, practitioners, and vendors as the leading eDiscovery conference of its kind continues unabated.
The event is renown not only because it gives attendees access to more federal judges than any similar program and provides the opportunity to learn at an advanced level from the leading eDiscovery practitioners and academics from across the country, but because of the incredible diversity in material. There is a combination of plenary sessions and targeted break-out sessions that allows you to craft your own learning experience. You are exposed to the latest case law, trends in all aspects of eDiscovery, and judicial and practitioner perspectives on where this world is heading in the next few years.
And this last edition provided a new feature, "Behind-Closed-Doors": sessions for common issues and common problems. In separate rooms we had government personnel talk about their issues, consultants talk about their issues, and corporate counsel talk about their issues.
Rather than us continuing to wax lyrical about the event, listen to the Institute's founders, plus a very satisfied attendee and presenter. First up, Robert Eisenberg on the Institute's origins and mission … and this year's highly successful "Behind Closed Doors" segment:
Note: to give you an idea of the fabulous materials made available to attendees at the "Behind Closed Door" sessions just click on these links:
Next up, Dean Larry Center on what was new at the Institute this year:
And Paul Weiner about the true value of the Institute, and keeping it fresh, and the future of the e-discovery ecosystem:
Plus a chat with Judge Gail A. Andler on why it is important for state judges to attend conferences such as the Institute, plus the issue of sanctions in state courts:
We cannot summarize all of the two-day event so here are a few notes to give you a flavor (plus some more video interviews):
The keynote speaker was Paul Grewal, a former federal magistrate judge and former law firm partner who now manages Facebook's global litigation organization. In a wide-ranging discussion lead by Robert Eisenberg, Grewal discussed e-discovery practice specialization, the impact of the Federal Rules of Civil Procedure amendments, and social media discovery. Grewal noted that:
ediscovery should be understood as a serious, specialized discipline in its own right, much like patent or antitrust disciplines. In so doing, well-trained discovery professionals speaking to adversaries and to the courts can "up-level" the quality of meet and confers, which could serve both the parties and courts well in many ways.
He also noted that a skilled discovery specialist on the litigation team, for example, can liberate other trial counsel to focus on those things that they do best, such as case strategy. In Grewal's view, discovery specialists, well employed, can even "free up budget for the case" by focusing on the specific discovery required for the matter.
And … obviously … social media discovery management. A well-trained e-discovery specialist:
can play an important role helping the litigation team identify and develop the information relevant to claims and defenses and proportional to the needs of the case. Nowhere is the need for this expertise greater than in the case of social media data.
If the trial team determines that social media information is within the discovery scope, the well-trained e-discovery specialist can assist with, among other things, data preservation and collection.
There was a common theme throughout the event: the need for e-discovery specialists being more important when it comes to emerging technology. With the pace of technology development, it may be challenging for legal professionals to keep current on changes, for no other reason than the amount of counsel's time it could consume. Furthermore, we all know the rule: "different cases raise different issues." If cloud data or social media data, for example, are implicated, this discovery may be managed better with a discovery specialist engaged with the client and the rest of the trial team.
And oft repeated: information technology competence is "table stakes" for all counsel. And taken to a higher level, the key role of analytics. Here a chat with Bennett Borden, Chief Data Scientist at DrinkerBiddle, on using analytics in and beyond the legal space, and the convergence of technology which will create "information attorneys":
As Robert Eisenberg and Dean Center noted, this year featured "ED Talks" modeled on the famous "TED Talks". One of the speakers was Craig Ball who spoke with us about his goal to make attorneys more technology savvy:
Note, a story told off camera: when Craig was a teenager, he created a device that allowed him and his friends to make long-distance calls for free. He got in trouble with the law. But luckily for him, the prosecutor and judge didn't think his crime was all that serious: "The lawyer who helped me out hired me as a law clerk, and that put me on the path to becoming a lawyer".  Thank God for us. The advent of the personal computer and the internet reignited Ball's interest in technology. He became fascinated with computer forensics and the nascent field of electronic discovery. He is without a doubt the doyen of computer forensics.
We not have time or space to go through the whole program, so herein a few of our favorites with links to some of the material presenters provided to attendees:
* Outsmarting Smartphones: Understanding Mobile Device Discovery 
We were entertained, again, by the cream of the crop: Dan Regard (Moderator), Managing Director, iDiscovery Solutions; Warren Kruse, Vice President, Data Forensics, Altep, Inc.; Eric Mazur, Managing Director, Forensic Technology Services, Huron Consulting Group; Mark E. Michels, Deloitte LLP; Daniel E. Roffman, Managing Director, FTI Consulting
This was a fascinating presentation that captured the trends within evolving sources of electronic information, especially how to anticipate the challenges in collecting and processing ESI from mobile technology. We certainly gained a technical understanding of the procedures used to preserve data from mobile devices.
* CrossBorder eDiscovery
Given we are based in Europe and our e-discovery unit staffs document review projects across the Continent, we enjoyed this session. And again, an all-star cast: Jeane A. Thomas (Moderator), Crowell & Moring LLP; Patrick J. Burke, Seyfarth Shaw LLP; Amor Esteban, DLA Piper LLP; Richard J. Hood, The Hood Law Firm; Taylor Morgan Hoffman, Global Head of eDiscovery, Swiss Re.The panel considered how a law firm and its clients are directly and indirectly affected by global information sharing. They discussed how to navigate international legal conflicts related to privacy, custody, preservation, and production. And they offered recommendations on tech tools and litigation strategies for multi-language projects.
And they provided a very handy guide:
* Understanding the Technical Aspects of Data Collection
The brilliance just keeps coming at you: Robert A. Eisenberg (Moderator), Strategic Consultant, Complete Discovery Source; Christopher Liwski, Senior Corporate Counsel, Sanofi US; Annika K. Martin, Leif Cabraser Heimann & Bernstein LLP; Tom Morrissey, Senior Director, IT Legal Operations & eDiscovery, Purdue Pharma LP; Timothy M. Opsitnick, Founder and General Counsel, Jurinnov Ltd.This panel did a nice drill down on the topic of non-traditional data sources – from databases to social media. They showed how to map your litigation process keeping in mind emerging technology, commingled data, and multi-functional devices. And they helped you to understand how to request, preserve, and collect ESI with a comprehensive understanding of where data comes from.
Hack and Attacks: Effective eDiscovery in Response to Data Breaches
The panel team: Adam I. Cohen (Moderator), Managing Director, Berkeley Research Group; John T. Bandler, Assistant District Attorney, New York County District Attorney's Office; Serge Jorgensen, President, The Sylint Group; Randi W. Singer, Weil, Gotshal & Manges LLPA hot topic.  The panel reviewed specially crafted hypotheticals to analyze increasingly common cybersecurity scenarios to understand sources of ESI critical to data breach eDiscovery. We learned how to address forensic challenges unique to eDiscovery in cybersecurity cases.
CONCLUSION
We could write much, much more but suffice it to say there is none better than the Institute for understanding the ediscovery ecosystem. Granted, we have not noted all of the subject matter covered by this event such as dispute resolution, ethics, Federal Rules changes, key ediscovery cases, preservation of data, project management, and so much, much more.
But we'll bring back Craig Ball with a concluding note:
For one thing, the amount of electronic data will only continue to grow. We need to change the way we think about evidence. Right now, we define everything as a document. We need to start realizing that we should be thinking in terms of data. It's no longer something that can be reduced to a piece of pressed, dried wood pulp.
And there also aren't many others who can do his job. Lawyers are very adept at persuading themselves that they don't need to learn about technology. They didn't learn it in law school; they've never had to use it in their practice, so what's the big deal? It's the grand self-delusion. Yes, the new kids coming along are different. It is becoming part of their training as law students.
But for the oldsters out there, it's not only important to learn about technology but also easy. It's no harder to learn foundational tech skills than it is to learn to drive. It's a skill that serves you every day of your life. It's also a skill that will allow lawyers to thrive as machines continue to encroach on their territory. 
See you all back in November for the 14th edition of the Institute.